Memoirs of Esther Taylor Bradley
Howard and I were married in Lafayette, Indiana July 3, 1926. I was sixteen; he was twenty-six.
We met two years earlier in Davenport, my home town, when my sister Dorothy married Howard's cousin Chester Beebe.
Howard really was "best man."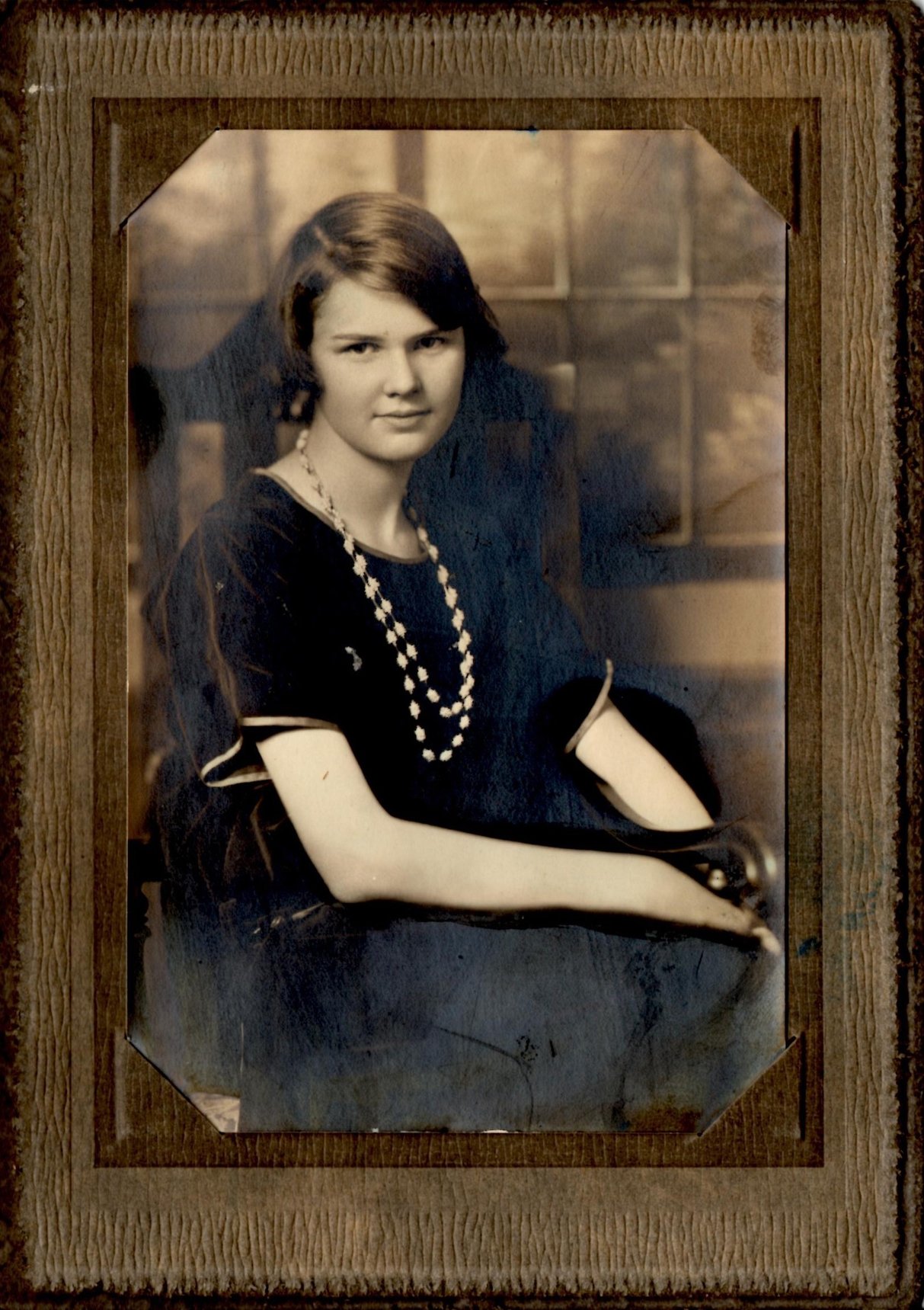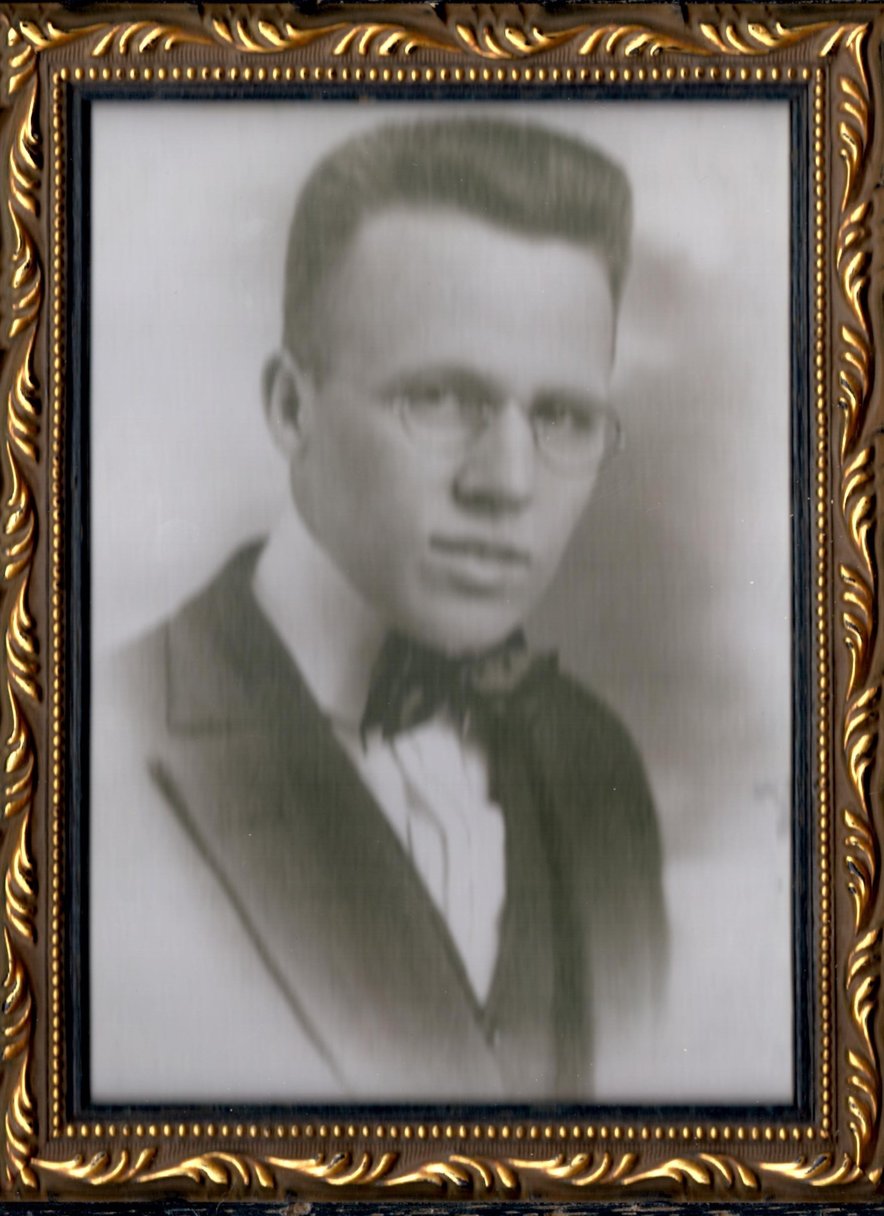 Mother, Papa and I traveled to celebrate Fourth of July with Dorothy and Chester in Crawfordsville, Indiana where Chester was Postman. Howard drove down from Momence to visit, we eloped, mother was furious (for about 40 years) but Papa said "She made her bed so now she gets to sleep in it."
We wanted a family but that wasn't happening so we adopted three year-old Robert Franklin Clem. His mother died in October 1929 as a result of the depression. His birthday was November 1, 1927 and his name became Robert Taylor Bradley.
We then had six natural born children. In fact we did not know it but James was on the way when Bob's adoption was finalized. Our natural born children are as follows.
James (Jim) Howard Bradley: August 29th, 1929 on our farm near Momence, Illinois.
Susan Elizabeth Bradley (Schriefer): July 2nd, 1932 on our farm near Momence, Illinois.
Alice Esther Bradley (Lambert): February 6th, 1934 on our farm near Momence, Illinois.
Carolyn Ann Bradley (Brinkman): February 13th, 1934 on our farm near Momence.
John Leonard Bradley: March 15th, 1941 on our farm near Kankakee, Illinois.
Ruth Dorothy Bradley (Johnson): May 26th, 1945 at St. Mary's Hospital in Kankakee.
Thanksgiving 1951

___Don & Sue ____Ruth _____Les
________________Carolyn____Alice

_________________________Me (John)__

Jim was in the Air Force
Jim graduated from Reddick High School in 1948 and helped on the farm until he joined the United States Air Force. Honorably discharged in 1953 he helped run the family farm. He married Carol St. Germaine April 9, 1955 in Custer Park, Illinois. Jim and his Dad farmed together until 1963 when they had enough of that confining routine and sold out. Jim went to work for General Foods where he quickly moved up the ranks to become senior maintenance man (Adjuster) and President of the International Grain Millers Union. Sandra Kay Bradley (Jewel) was born September 14th, 1957, Samuel James Bradley was born December 1st, 1965 and Vivian Belle Bradley (Keller) was born October 21st, 1971.
Susan graduated from Reddick High School in 1949 where she was a cheerleader and student officer in 1949. She married Donald Laverne Schriefer in Kankakee August 27, 1950 and moved with him to The University of Illinois where he used the GI Bill to complete a Bachelor's Degree in Agriculture Education. They resided in Sheldon, Illinois where Linda Sue Schriefer (Handy) was born July 27th, 1951, Donald Laverne Schriefer, Jr. was born July 14th, 1952 and Pamela Sue Schreifer (Schmidt) was born July 17th, 1960. Don taught Vocational Agriculture, published three books on farming and eventually became Mayor. In 1970 they moved from Sheldon to Demotte, Indiana where Don started Advanced Agriculture of America and Sue earned her Real Estate License. Both became pilots and flew their own airplane all over much of the United States and Canada on business trips
Alice was forced to transfer because of redistricting. She was transferred from Reddick High School which she loved to Herscher High School where she was the new girl. Saved from drowning in the Bonfield Quarry by Lester Theodore Lambert, II she quit high school and married her hero December 8th, 1950. Lester built a beautiful house where Suzanne Marie Lambert (Christ) was born February 15th, 1952, Lester Theodore Lambert III was born May 23rd, 1953, Alice Juanita Lambert (Fast) was born December 19th, 1954 and Laura Lea Lambert was born December 6th, 1956. Forced by the recession of 1960 to move to California they prospered within walking distance of Disneyland.
Carolyn graduated from Herscher High School in May 1957 then married Charles (Chuck) Brinkman on September 28th. Carolyn is a Registered Nurse who assisted in surgery and eventually became Manager of a Nursing Home in Bourbonnais. Both she and Chuck became pilots. Chuck built one of the most beautiful big homes in Kankakee County where they live as this is written. Christine Marie Brinkman was born September 28th, 1958 and Charles Howard Brinkman was born November 25th, 1959.
John graduated from Herscher High School in May 1959 then immediately enrolled in The University of Illinois at Urbana where he had a scholarship to study agriculture. John dropped out of college to join the Navy in 1963, was with the 9th Marines when they invaded Vietnam in 1965, spent a year in Hawaii and was Honorably Discharged in December 1966. He used the GI Bill to complete a Bachelor's Degree in Agriculture Business, Master's Degree in Technical and Industrial Education and to eventually complete a Doctorate degree. Most importantly he married Marylyn Patton in 1969. Eirean Patton Bradley was born August 28th, 1976 and Katherine Siobhan Bradley (Chance) was born February 18th, 1981.
Ruth earned a Bachelor's Degree from Northern Illinois University in 1967 and married Neil Johnson June 14th, 1969. Peter Scott Johnson was born November 14th, 1975. Ruth lives in Thomaston, Connecticut where helped a long series of Superintendents of Education's manage the local public school system for several decades.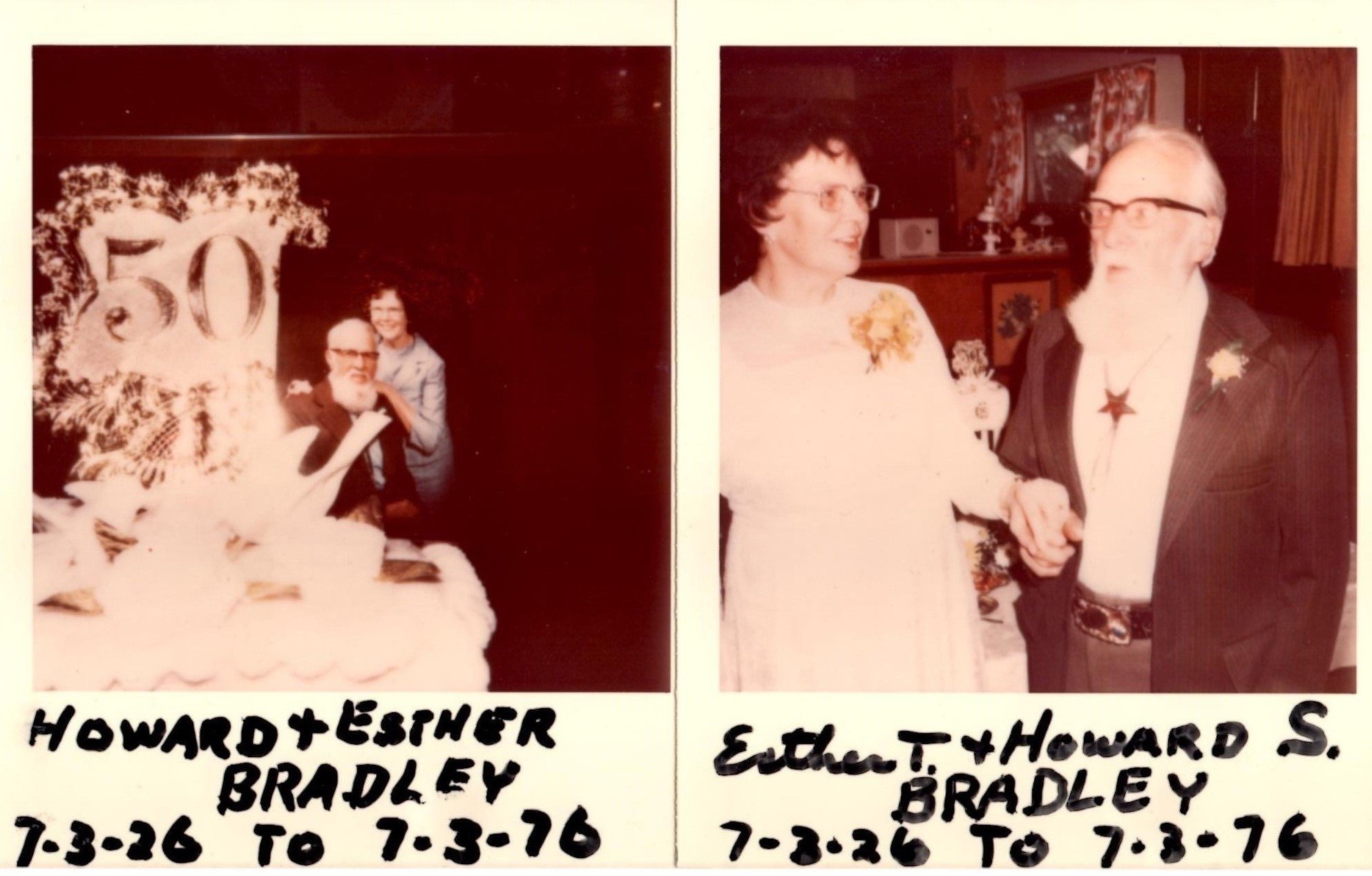 My biggest thrill was
renewal of our wedding vows
on our 50th anniversary
during a beautiful ceremony that was attended by all immediate family and friends on the lawn outside our home in the woods near Bonfield, Illinois.